TESTIMONIALS
See what our brides and grooms have to say about northern red photography…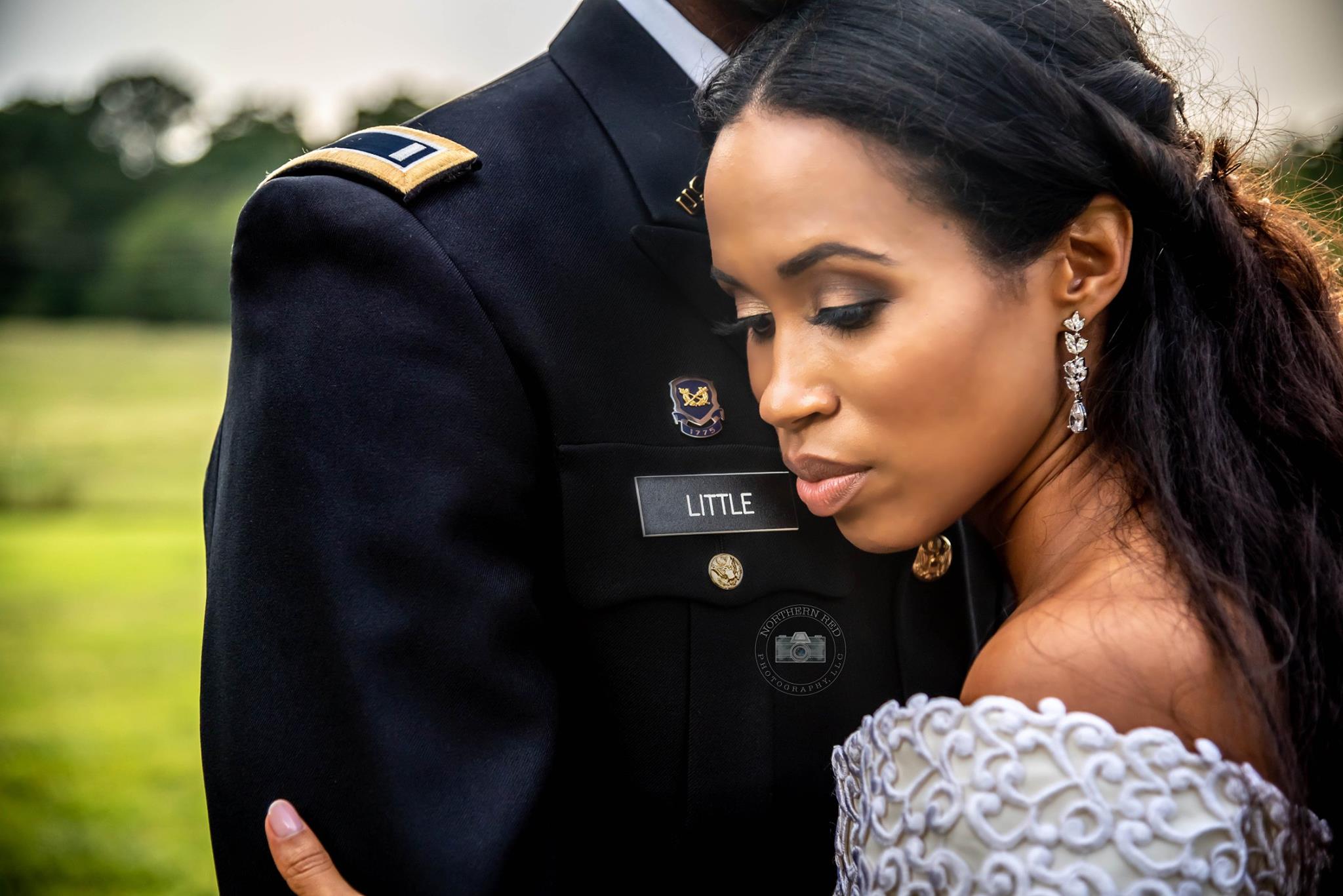 "Oh my gosh, this review is way Way WAY overdue!

The photographer completely over delivered in both our engagement and wedding photo shoots. She was kind, soothing, and courteous through the entire process. Even during my meltdown in the dressing room, right before the wedding ceremony, she handled me like a pro and still managed to beautify our pictures.

Not only was the photographer a pleasure to work with, but the quality of her work was just gorgeous. I can't tell you how often people tell me that I need to submit our photos to a magazine! Thank you so much for helping to turn everything around for us. You are truly talented, and our pictures are absolutely stunning!

Oh and did I tell y'all how affordable she is!!? Seriously, y'all need to hurry up and book her before her prices go up!!!"
- A.L. 2018 Bride
"If you are looking for a photographer who will provide you with the best support and guidance to make your wedding day photographs run smoothly, Sam is your person! Sam took each photo that we requested, was super diligent throughout the entire process and had many ideas of her own. Her work is PHENOMENAL and she is extremely reasonable for the quality of her work. She also was sure to keep track of time and run everything in accordance with our schedule. We are so happy and grateful that we chose to work with Sam for our wedding. Your wedding photographs are something that you cherish forever, so your photographer is very important. We are so incredibly happy and we highly recommend Northern Red Photography!!"
- S.R. 2018 Bride
"Sam was the photographer who captured amazing images and memories from our wedding this past September- we loved her so much we had her take family photos of us with our pup a couple weeks later! Sam was professional but so down to earth and kind so we were comfortable and relaxed the whole time. Our photos express our true personalities and feelings and we absolutely love them!! She further exceeded expectations when our photographs arrived in the most adorable and beautiful box with a framed photo- even the USB was painted! That's Sam, she does not leave out the details, she understands the importance of small things that mean the most. We will definitely utilize Sam for future photographs of our growing family! Thank you Sam!!"
- K.G. 2017 Bride
"Sam was amazing!!!! She was so personable and was so quick to respond to any emails or calls we made. We were impressed even before we saw the images... then we were floored!!!! The photographs were gorgeous, there wasn't a bad one in there and she uploaded them and got them back to us so quickly! We would reccomend her to absolutely anyone and everyone! You won't be disappointed!!"
- E.S. 2017 Bride
"Sam is by far the best photographer I have worked with. Her pictures are beautiful, she is very professional, sweet as pie and extremely reasonable with her prices. She was one of the people that made our day go smoothly. She will be our family photographer from this point on!"
- C.C. 2017 Bride
"Samantha photographed my engagement photos and made the experience fun and comfortable. She is above and beyond helpful in our interactions online and had our edited photos back to us promptly. We look forward to working with her again for our upcoming wedding!"
-C.A. 2017 Bride-to-be

"Every moment working with Sam was a dream come true, from our initial contact, to the moment we received the final product. Samantha is a truly talented photographer. She has a great eye, great instinct, and is also an absolute pleasure to work with. My husband and I will treasure the photos we received for years to come."
-S.B. 2017 Bride

"In my opinion, Samantha is one of the best Photographers in Eastern CT! Choosing her to photograph our engagement and wedding photos was the best decision we could have made! She made every minute of both sessions so enjoyable, and she is a delight to work with! Sam is energetic and entertaining and she absolutely exceeded all of our expectations come wedding day! She is a natural behind the camera and she went above and beyond to get all of the shots we hoped to capture, which we will now treasure for years to come!
Thank you Samantha! We have loved working with you and can't wait for future photo sessions!"
- C.H. 2017 Bride

"Samantha was such a pleasure to work with. She was super sweet, relaxed and professional and really kept things moving on the day of. She was so patient as we gathered our families and bridal party for pictures and even allowed my grandfather to jump in a few times to take photos on his own camera! She took mostly candids and they came out so beautiful. Most of the time I didn't even know she was there! The posed pictures we took came out beautiful too... Everyone felt very comfortable with her. She showed us pictures of poses to try (all very natural looking!) and made the whole process very easy and painless for us! By the next morning, she had already posted several pictures on her facebook page, and only a little over one week later, the rest of our photos were mailed to us on an adorable personalized wooden thumb drive. She captured our day so wonderfully and naturally- I couldn't be happier!"
-C.R. 2016 Bride